Hi I'm Darryl M. Gann. I'm a Web designer, freelancing, and was a full time care giver for my mother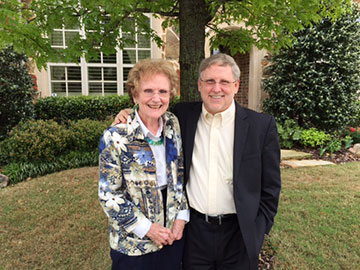 living in Frisco, Texas.
I've worked over 20 years in the print/Web design industry on full time and temporary basis. Both on a Macintosh and Windows environment. More about that on my history page.
The last nine years I spent my time taking care of my mother who passed away in Octobeer of 2015 at 88 (pictured with me). But I'm working on several Web sites. My resume you can find here and you can reach me at this e-mail address: dmg-fris@att.net.
website counter